How do I recover lost files and folders?


Anyone who's ever used a computer for any length of time has experienced the sensation of losing an important file through many reasons or injudicious use of the Delete key. Sometimes, though, what's lost can be found again. I hope the guide will be helpful for you.

If you accidentally deleted the file, steps:

1. Double-click on the Recycle Bin in Windows or the Trash on a Mac to see if the file is still there.

2.If you find the file, drag it to the desktop. To return the file to its original location in Windows, click on the file and select Restore from the drop-down menu.

3.If the file is no longer in the Recycle Bin or the Trash, look for a backup. If your PC is on a network that has regular backups, check with the system administrator to see if it's possible to retrieve a saved copy of the file.

4.Try using our commercial file recovery utility - Data Recovery Wizard that scans the disk for recognizable data. When you delete a file, the operating system probably won't erase the actual bits from the disk until it needs them for something else; therefore, you may be able to recover some data.

5.If you decide to use Data Recovery Wizard, don't install it on the same disk that you're hoping to retrieve the file from, or you might overwrite the data you're trying to recover. Launch the software from a CD-ROM or a External hard drive. And if you download it directly from the Internet, don't download it onto the disk from which you deleted the file.

If your hard disk crashed, steps:

1Try a commercial disk-repair utility, although success with these is somewhat limited if you didn't install the software before you experienced the crash.

2. If a disk appears to be irreparable and if the data is valuable enough, you can send the entire disk to a specialty drive recovery service that will disassemble it and retrieve as much data as possible. Expect to pay at least a couple hundred dollars, though (payable even when they don't recover anything). Is backing up regularly starting to sound like a good idea?

Eventually, all hard drives crash. If you can't back up your entire drive, at least back up the data that you wouldn't want to lose forever.

Do some preventive measures. First, you have to make imaging of your bad hard disk onto a good one. This is your only way of keeping your hard disk's status on condition. If, somehow, you fail in your attempts to recover your disk, you still have a backup. So you would have chances to retry recovering another way.

Use Data Recovery Wizard to recover files from a Drive containing lost file(s) or folder(s), follow these steps:

1. Click the "AdvancedRecovery" button on the main window of Data Recovery Wizard.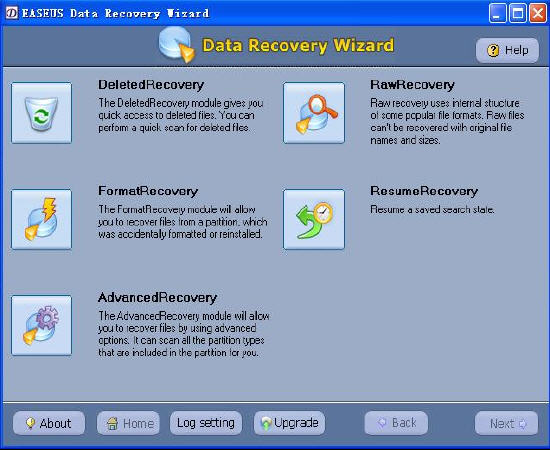 2. You can see the list of all physical device(s) and logical volumes found on your computer.

3. Choose one of logical and press the "Next" button (if you are familiar with file system details, you can change "OPTIONS" before pressing the "Next" button).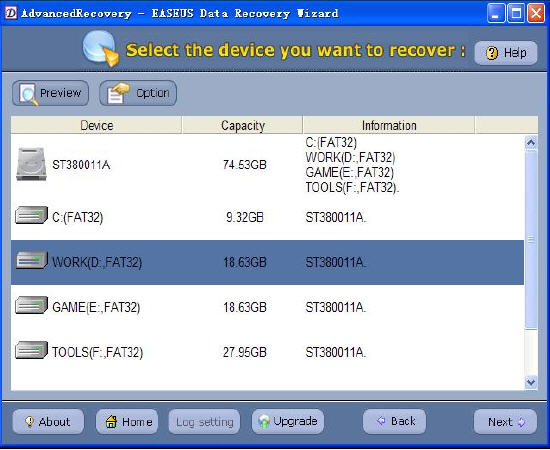 4. Data Recovery Wizard will read file system on selected volume.

5. This step may take some time depending on the size of disk space. You have to wait until scanning is finished.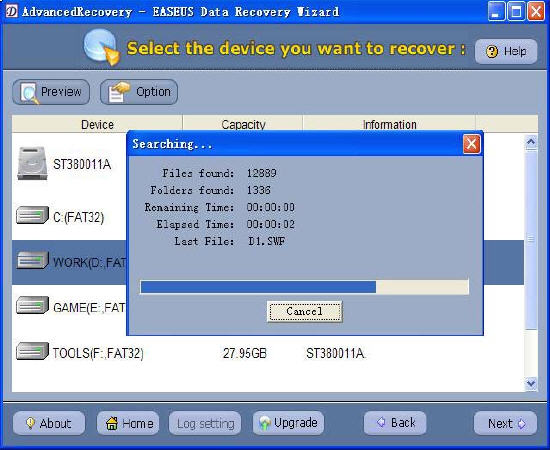 6. Otherwise Data Recovery Wizard may not be able to find and recover lost files.

7. After this scanning is finished, you'll see file/folder tree. Please check "Files" column or "Raw" column.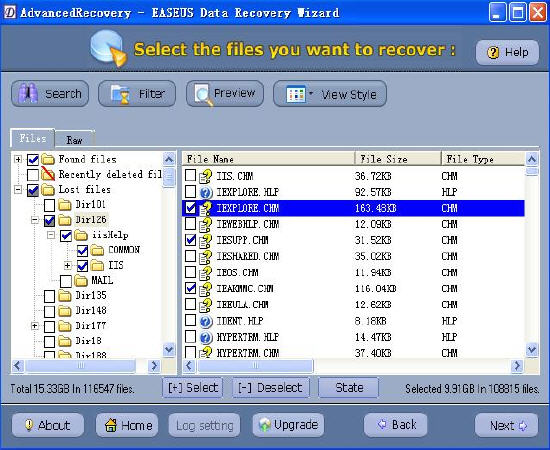 8. Select the file(s) or folder(s) that you want to recover and press the "Next" button.

9. Select a directory and press the "Next" button to save the data.

Now you successfully recover lost files and folders. And you can enjoy your favorite files and folders.

The free download is available for you now.

Caution: Never save the data to the partition or drive from where you are recovering data, for it may result in overwriting of data, and would result in permanent data loss!!!




Related Article and Tutorials:

How to Recover data from Ghost hard disk drives by error?
How to recover files from EXT2/EXT3 Drive?
How do I Recover Deleted Files and Folders?
How to Recover Deleted Email files?
How to recover deleted or lost photo images?
How to recover lost Word files?
How to recover lost Excel files?
How do I Recover deleted, missing or lost Logical Drives?
How do I recover files from formatted hard drives?
How do I recover fdisked drives?
How do I recover lost files from re-partitioned hard drive(s)?
How do I recover hard disks involving Scandisk and Chkdsk error?
How do I recover files from Raw Hard Drive?
Recover Encrypted file on NTFS Drive?
Recover Compressed files on NTFS Drive?
recover files from dynamic-disk in Windows?