How to enhance your video with EnhanceMovie


Enhance Movie - Personal is a comprehensive but easy to use video enhancer. With it, you can take any movie or home video and enhance it with specialized filters, such as Deinterlace, Brightness, Contrast, Levels and more.

Need to fix some video files? Follow these easy steps to repair your videos easily with EnhanceMovie!


1. Open a file
Choose File > Open or click
Select the name of the file you want to open. If the file does not appear, select the option for showing all files from the Files of Type pop-up menu.
Click Open.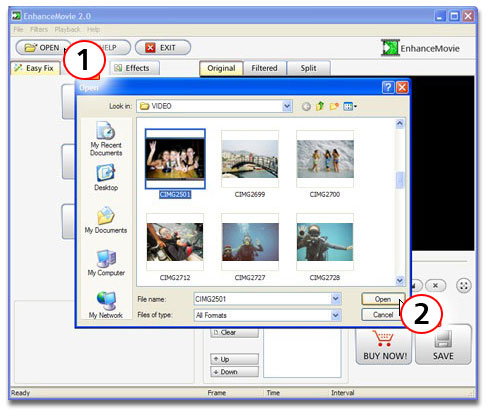 2. Select the fragment
Drag the markers to the beginning and the end of the fragment that requires enhancing.
You can make more than one fragment where the filter will be active.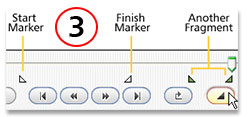 3. Drag and drop the filters
Select the filter you want to apply.
Drag it to the Preview area.
Release your mouse button. The selected filter will appear in the Applied filters list.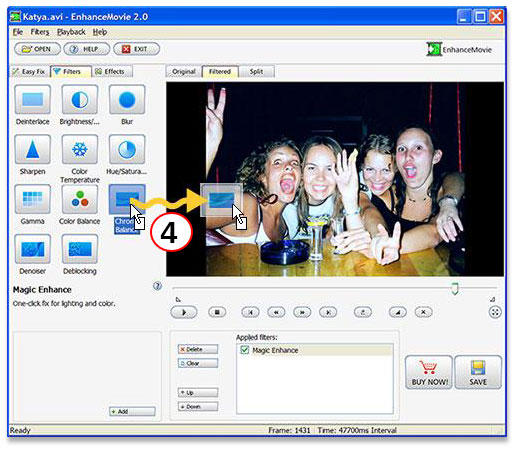 4. Save
Choose File > Save as...
or click
Type a filename, choose a format from the Format menu and choose a location for the file.
Click Next
Choose a video codec or an MPEG type.
Click Next, wait for the file to be saved.
Click Finish.
If you need more information on how EnhanceMovie works, the detailed information Enhance Movie - Personal is available,Free download Enhance Movie - Personal. I hope can help you!



Related Article and Tutorials:

How to convert between PAL and NTSC formats?
How to reduce the size of my video?
How to repair purple video?
How to remove mosaic from video?
How to remove pixellation from video?
How to fix blurred video?
How to filter interlaced video?
How to enhance your video with EnhanceMovie?
How to make yur own frame?
how to convert to an amv video?
How to restore too dark video?