BestShareware.net > EnhanceMovie > How to filter interlaced video?


How to filter the interlaced video with EnhanceMovie?



Use this approach to remove the problem of "horizontal rows" that sometimes appear when recording a fast-moving object.

As with blurry videos, you can get an error called "interlacing" when you shoot fast moving objects. You can easily distinguish an interlaced video from a blurry one by horizontal stripes that are present at the entire frame (clearly visible interlaced areas are marked with yellow arrowa):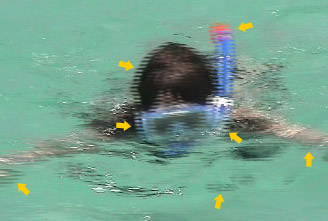 Why does interlace effect happen?
When recording, many digital camcorders divide each frame into a set of even and odd horizontal raws: first the even raws are recorded, and then the odd raws. So, each frame you see consists of two consecutive pictures. This mixing is called interlacing. Thanks to interlacing, your camera can compress video without using digital compression methods.
But if you record a fast moving object, it can appear at one place in the "even" picture, and at another in the "odd" one. As a result, you get a "striped" picture. The

Deinterlace filter transforms the mixed frames into normal video frames and removes the interlaced horizontal raws.

Applying the

Deinterlace filter is generally very simple:

1. Open your file with EnhanceMovie by clicking

and selecting your file.

2. Double click the

Deinterlace filter to add it to the list of Applied filters: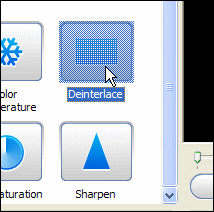 3. That's basically it! We've cleared up our video of the interlace artifacts. Switch to the Split view to compare the result with the original video: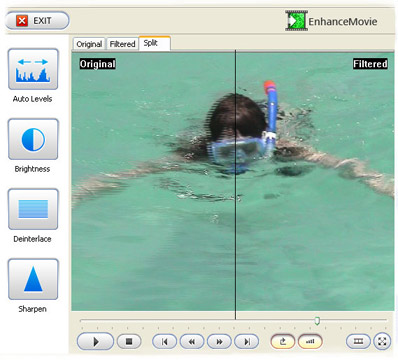 Notice: the video got much sharper, and we didn't do any adjustments to it: we have just combined even and odd raws.

Result: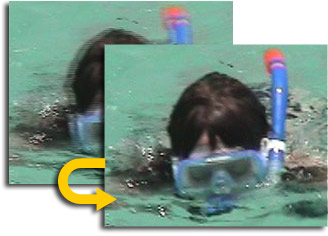 OK. You successfully complete to filter interlaced video.

In conclusion, to filter interlaced video is easy to use, fast in speed, and excellent in quality.
Why not free download and enjoy it right now?



Related Article and Tutorials:

How to repair purple video?
How to remove mosaic from video?
How to remove pixellation from video?
How to convert between PAL and NTSC formats?
How to reduce the size of my video?
How to restore too dark video?
How to fix blurred video?
How to enhance your video with EnhanceMovie?
Alparysoft Deinterlace Filter is developed for remove of interlace effect from Video, that is caused by connection of two half-frames into one frame, as a result of it the picture looks blurred and striped.