How to recover lost iPhone contacts, photos, and text messages ?
With the popularity of smart phones, most people now use a cell phone running iOS or Android systems. Even as loyal users of iPhone, there are always some accidents which can occur during life. Our iPhone's important contacts, text messages, photos, memos, etc. may be lost. Therefore is very important to learn how to recover lost iPhone contacts, text messages, photos and so on.
As we all know, Apple's operating system, due to its design, brilliant speed, and excellent screen resolutions, is used by people of all ages. However, because of its special operating system and different file structures, iPhone data recovery is not so easy. Here, compared to those expensive data recovery services, a well-established software is perhaps your best choice, it can also guarantee your data security and personal privacy.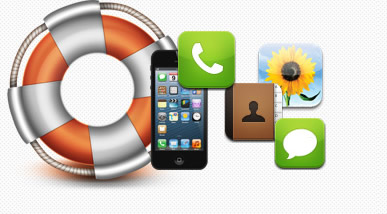 Here, we recommend the Tenorshare iPhone Data Recovery software, it will solve your immediate needs in just a few easy steps. You can safely and quickly restore a variety of important files. It supports iPhone 5, iPhone 4S, iPhone 4 and iPhone 3GS restoration of contacts, photos, notes, SMS, call records, reminders, recording, and iTunes backup files.
This software is very powerful, not only does it supports recover lost iPhone contacts, photos, and text messages from iTunes backup files, but also supports recovering lost data directly without going through a third party. This is one reason it is superior to other similar software.
General situations in which you need to recover lost iPhone photos, contacts and text messages:
Accidentally deleted important data from your iPhone;
You kept too much content on the iPhone, and want to back up files to a computer;
Data loss after system upgrade;
You have forgotten your iPhone lock screen password and cannot access important files;
Data lost due to restoring factory settings, or jail breaking;
Your iPhone's screen is broken, and you cannot use it;
General or unknown failure of your iPhone;
This software now support both Windows and Mac system, you can download the one which you need at first:





To recover lost iPhone contacts, photos, and text messages, It has two different modes that the software support, Here we take the windows version as an example:
First; recovering data directly from your iPhone

Note: For iPhone 5 and iPhone 4 users who do not need to enter "DFU" mode, skip the second step, click "Start Scan" button and move on to the next step!
Step One: Connect your iPhone to your computer, select Recovery mode: "Recover Data from iOS Devices".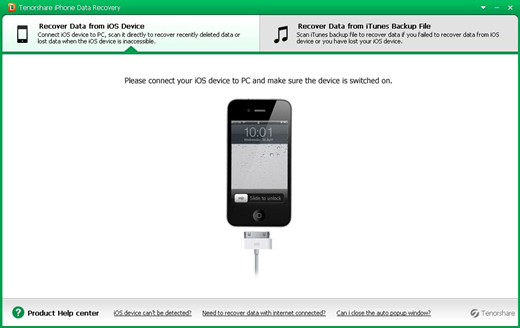 Step Two: iOS devices have a have a special DFU mode, enter this mode can load data into the program. (Click on "Start" button to enter into the iPhone DFU mode - Press iPhone "Home" and the "power" button for ten seconds - release the power button and continue to hold the "home" button for fifteen seconds)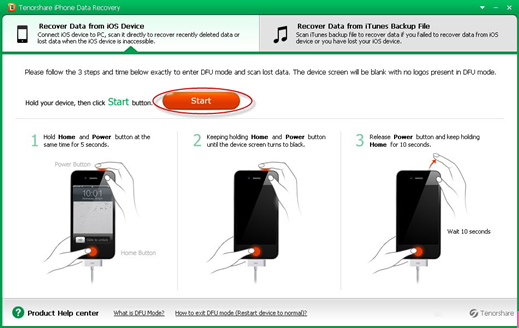 Step Three: When you enter into DFU mode, the software will start scanning your iPhone.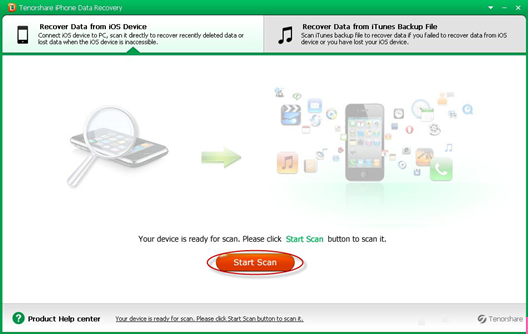 Step Four: Now you can preview scanned contacts, messages, photos, and more.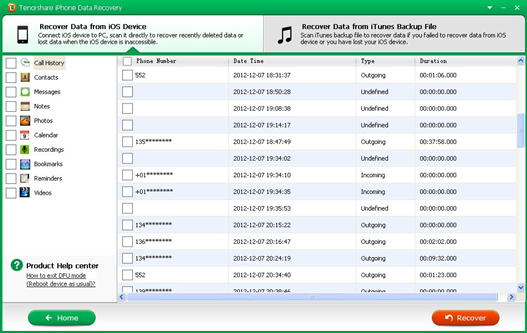 Step Five: Select the files you want to restore, then click the "Recover" button, the recovery process will complete.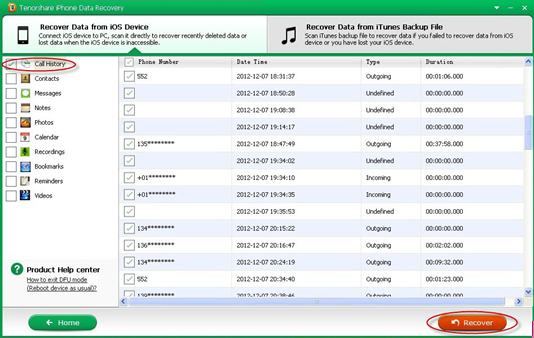 The second: From the iTunes backup file to restore data.

If you have previously backed up or synchronized your iPhone's data through iTunes, you will get an iTunes backup. The backup file's file type is SQLITEDB, but it does not support preview. Using this software, you can restore your date from these files.
Step One: Select the recovery mode: "Recover Data from iTunes Backup File", the program will detect all of the backup files and they will be displayed in the main interface, select the type you need to restore, click the "Start Scan" button.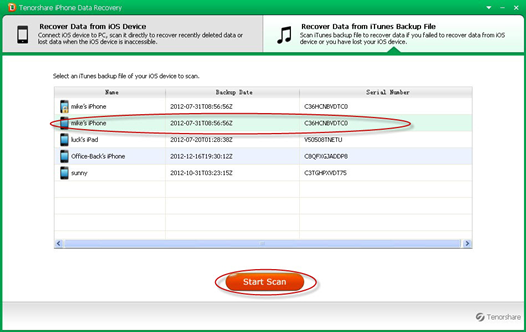 Step Two: After the scan is complete, depending file types, you can preview all the backup content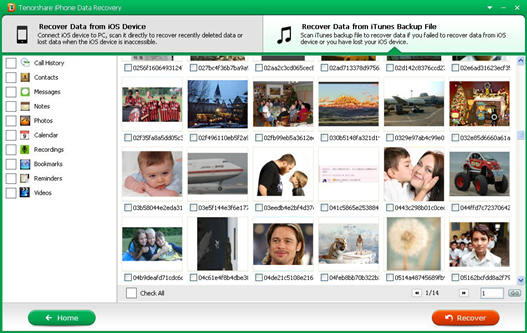 Step Three: Select the file you want to restore, then click "Recover" button to recover, you're done.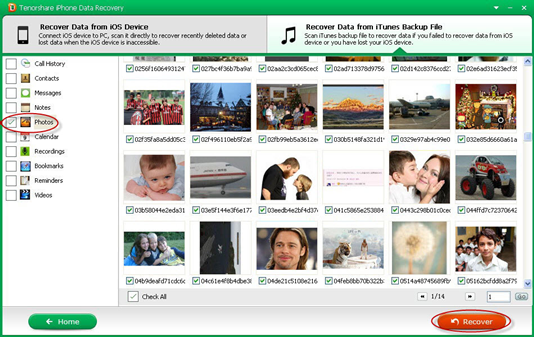 Related Article and Tutorials:
How to Transfer Files from PC to iPhone?
How to Transfer Music/Video between iPhone 5 and Mac?
How to Recover Deleted SMS from iPhone Quickly?
How to Transfer SMS from iPhone to Computer?
How to Backup your iPhone Contacts to PC ?
How to extract contacts from iPhone backup ?
How to Restore Deleted Photos from iPhone Easily?
How do I recover files from formatted hard drives?
How to convert FLV to iPhone?
How do I recover lost files from re-partitioned hard drive(s)?
How do I recover hard disks involving Scandisk and Chkdsk error?
How do I recover files from Raw Hard Drive?
Recover Encrypted file on NTFS Drive?
Recover Compressed files on NTFS Drive?