How to Transfer Files from PC to iPhone ?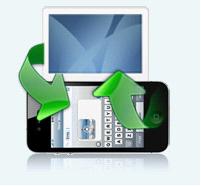 Currently, the iPhone is undoubtedly a hot item, some people will even point out that because of the deep connotations that people attach to it, therefore an iPhone is no longer just a digital product but it is a part of our culture. Digital enthusiasts and people who are about to get a new phone are clamoring to try one out. Today's mobile phones are no longer just a phone, they also serve as a music player, camera, PDA, video player and perform other functions that consumers will look for when considering different brands of phones. However, all these multimedia features require the phone to have the ability to synchronize with a computer in order to perform data transfer and backup.
In our daily work, we will have to transfer documents and files between computers. Sometimes we may have finished work at home and have to bring it to the office. If the iPhone can act as an USB flash drive, It will be much easier for an iPhone user.
Then, how can we make iPhone data transfer easily? How can we import music, video, image and files from the PC directly to the iPhone? How can we export files without any data loss (for example: music, movies, pictures, TV shows, podcast, iTunes U, eBooks, Camera Roll, ringtone, SMS, contacts, voice memos, and pictures) from the iPhone to the hard drive? How can we make the transfers between the iO S devices and the computer faster? For iPhone users, the mobile phone address book can be the most important functions on the phone, so how do we transfer numbers from an old phone to a new one? That is, how can we backup iPhone SMS and contacts?
So, Is there have a way to solve the problem of transferring documents between the computer and the iPhone? The answer is yes. Here, we recommend a professional and practical tool: the Aiseesoft iPhone Transfer. It has a user-friendly interface, it is simple and easy to use, and all operations all of the transferring and the backup process can be completed with just a few click. It is very useful IPhone file transfer software.
Here is the guide of transfer files from computer to iPhone:
The first step: Download "Aiseesoft iPhone Transfer" to your computer.




Then connect your iPhone via USB cable to your computer. Then, Install and launch the software, the user interface should appear as shown below: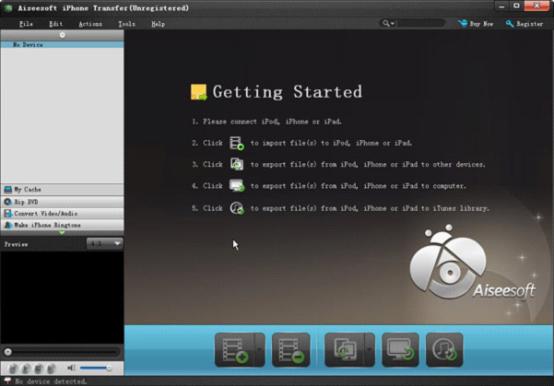 The second step: Use the prompt on the right of the main interface; choose what kind of functions you will need. Here, we will select the input files to iPod, iPhone, or iPad this. We have circled the shortcut buttons; see below: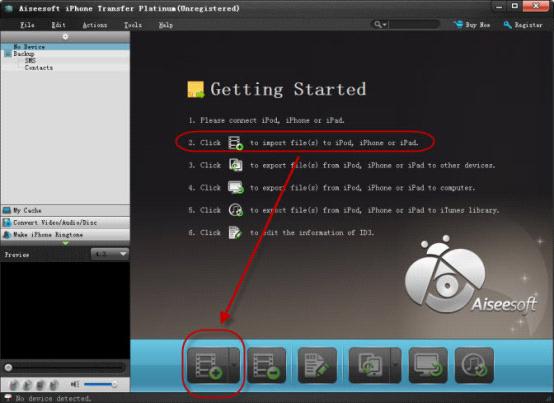 The third step: Click "Add File" button and select the files you need to transfer to the iPhone (video, music, pictures, documents, etc.), the data transfer will be completed in an instant.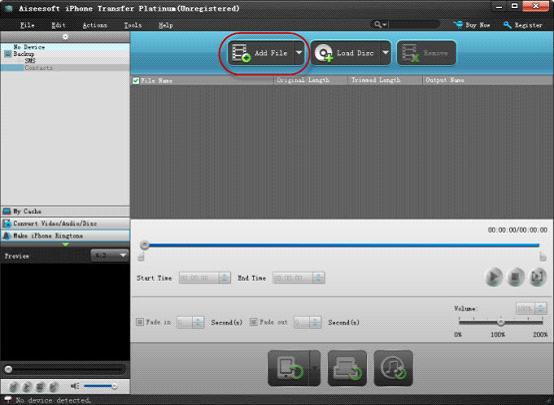 Similarly, if you need to export the data from inside the iPhone the procedure is similar. In addition, this software also supports transferring video, audio, and recordings to your iPhone in supported formats. You can also set your favorite music as your ringtones. We will not introduce that here.
Tips: Because the software is simple, even new users can easily use it. You should not have any worries. To learn more, please click here.
Related Article and Tutorials:
How to Transfer Music/Video between iPhone 5 and Mac?
How to Backup your iPhone Contacts to PC?
How to convert DBX files to CSV format?
How to recover lost iPhone contacts, photos, and text messages?
How to Convert HLP to CHM Help file for Vista
How to fix blurred video?
How to convert between PAL and NTSC formats?
How to reduce the size of my video?
How to filter interlaced video?
How to remove mosaic from video?
How to remove pixellation from video?
How do I Recover deleted, missing or lost Logical Drives?
How do I recover files from formatted hard drives?
How do I recover fdisked drives?
How do I recover lost files from re-partitioned hard drive(s)?
How do I recover hard disks involving Scandisk and Chkdsk error?
How do I recover files from Raw Hard Drive?
Recover Encrypted file on NTFS Drive?
Recover Compressed files on NTFS Drive?
Recover files from dynamic-disk in Windows?