Sometimes the easiest way to let others know how to use a software is to show them a video tutorial, especially when you need to teach your customers to perform complex software. There is no way better than cast your screen and then make a video with voice. And you can put these videos which are made through screencast to related video websites so that you do not need to teach people about one same thing by yourself. I have reviewed a lot of video recorder tools and concluded five most powerful video recorder software.
The most cost-effective screencast software for Mac is Mac Screen Recorder Studio. It has incredible functions. You can use it to record either the whole screen or part of screen, or you can just record a small interface of software. When you finish recording videos, you can also experience its powerful editing function. It allows you to insert video clips, images, words, background music, voice and other special effects. Besides, you can use it to record aside as well and edit voice files after separating them from videos. All of these are depending on your imagination. Once the video is finished, it can be transferred into QuickTime movie, MP4, AVI, 3GP, MOV, H.264, iDVD, DVD and other format types of videos, even independent audio format. Mac Screen Recorder Studio is the best choice for you to make online video tutorials among thousands of video recorder editing software.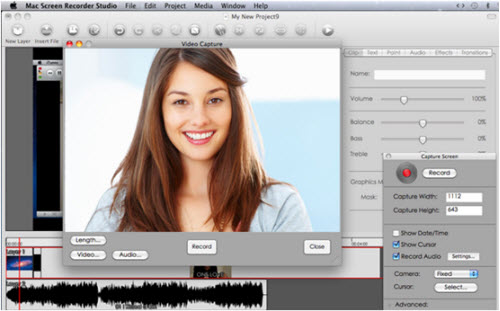 It is a light weight software which is open and free to help you make screencast videos. It only supports Windows operating system and its function is not as powerful as Mac Screen Recorder Studio's. But in the other hand, it is much easier to perform. So if you do not have high requirements of your video tutorial, CamStudio is considerable. You can use CamStudio to record a video and then edit it with Mac Screen Recorder Studio.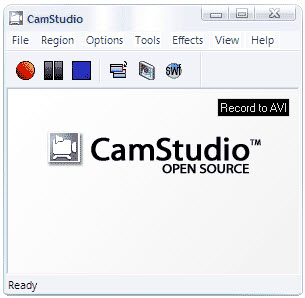 Screenflow only has Mac version, it is also one of the outstanding screen video recorder tool. Its total price is $99. It can make videos by recording whole screen or part of screen. Meanwhile, it can record frame taken by camera and aside from Mic. Another feature of Screenflow is that you can edit the path of mouse and add words, icons or others into the video. In addition, you can edit videos or voices after separating them, and it also allows your to save your videos in many different types of formats.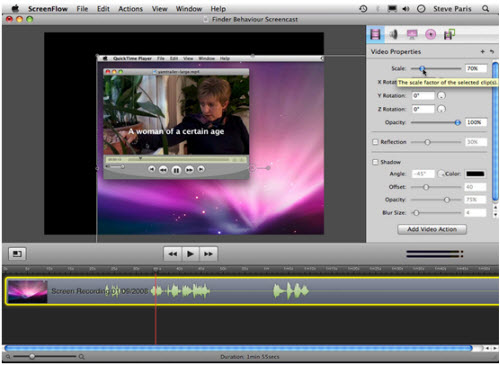 Easy Video Recorder for Mac is a fantastic software which is designed to record screen videos and has world-leading screencast video recording technology. It focuses on recording videos, not editing videos. Users can record anything you want on your Mac screen immediately, like PowerPoint, DVD, Product introduction and so on. Or you can also capture what you want online. It can record both the whole screen and the small part of screen. Of course you can use it to insert voice by Mic so that you can make your video better. The videos you made can be saved as Quicktime Movie,( This video format is great and acceptable by YouTube or other video websites) or other audio format. The most attractive feature is to transfer video and music which are protected by DRM into unprotected, and this is the only legal way to do.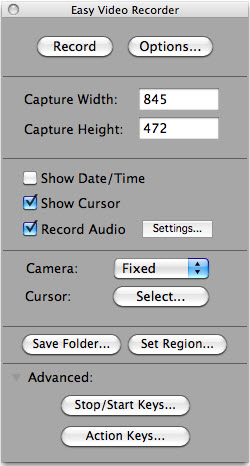 First of all, the price of Camtasia Studio is not cheap as you may think. The Windows version costs $299 USD and the Mac version sells in $99 USD. Camtasia Studio is the most expensive one among Top5, but it also has powerful function as the result. It can runs under not only Windows, but also Mac operating system. Whether you want to record the whole screen, or small part of screen, or a interface of software, you can use Camtasia Studio to capture. And its high price determines that it can edit your videos. You can import several videos for editing, if the frame size is too same, then the part of it can be amplified. What's more? You can use it to record asides, and edit videos and voice separately. In a word,this software is also great but expensive.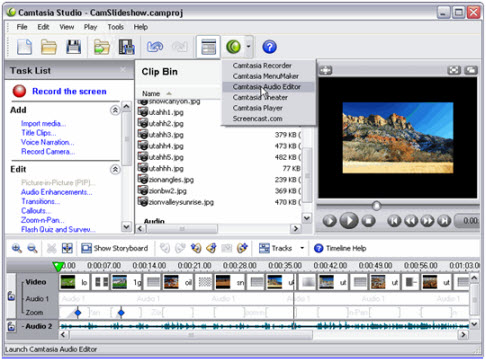 All above, these five screencasting programs which run under Windows or Mac OS have their own special features and they have higher popularity among users. You can choose proper one from them according to your requirements.

Related Article and Guides:
What Are the Best Data Recovery Tools for Your PC?
Recover any deleted file and folder
Best Windows Driver Update Software Reviews
How to rip DVD to WMV on Mac for your iRiver player?
How to remove DRM from iTunes 9 on Mac?
How to convert AAC to MP3 on Mac OS X?
How to convert MXF to MOV, QT on Mac?