How To Recover a lost BIOS password?


This tutorial illustrates using the Spotmau PowerSuite to recover the password. This is a useful system utility with many disaster preventive features, as well as a number of tools to make disaster recovery very easy.

Please follow these steps To recover lost BIOS password:

Step 1: Insert the Spotmau PowerSuite CD and start the computer. The main menu will appear.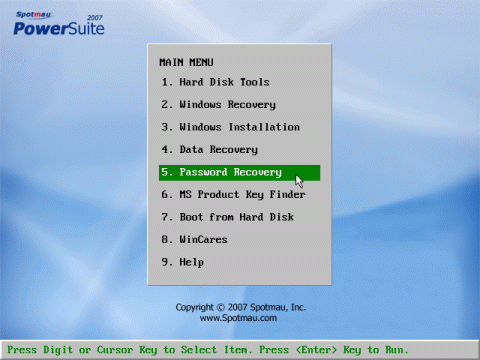 Step 2: Click 5. Password Recovery.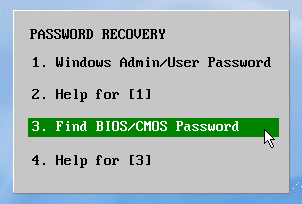 Step 3: On the Password Recovery menu click Find BIOS/CMOS Password.






Step 4: A console screen will appear. Type 2 and press Enter. This will retrieve the BIOS password for computers with an AMI or Award BIOS, used in most computers. If you know that the BIOS in your computer is not either of those, try option 3 instead.





Step 5: The program will display possible passwords read from the CMOS memory. Write down all of the passwords listed (for example, 1033 and 000100 in the above screenshot.)

Step 6: Restart the computer, and try to access the BIOS using the passwords that were recovered.

Step 7: If you are unsuccessful at gaining access to the BIOS, try option 3 next, then option 4.


Get Spotmau PowerSuite now and recover your lost password!

We hope you enjoy this guide!







Related Article and Guides:
How to Fix Tooltips hide behind taskbar
How To Fix "NTLDR is missing"
How To Run Windows on a Mac
How To Change Windows Desktop Wallpaper
How To Recover a lost Windows password
Fix "missing or corrupt system32\hal.dll"error
How do I Recover Deleted Files and Folders
How to Remove Zip Password - Typical Workflow
Spotmau PowerSuite Professional 2008