How to Convert DVD to AVI Format Using Aiseesoft DVD Ripper


This step-by-step guide will show you how to rip DVD to AVI and edit DVD Movie with Aiseesoft DVD Ripper. If you want to know more about how to convert AVI, MTS, VOB, AVCHD to other formats you want, you can learn the guide by clicking as follows:
To convert DVD to AVI format according to the following steps:

Step 1. Insert your DVD disc into your DVD-Rom, then run the software, click "Load DVD" button and add the DVD file. You can also add DVD/IFO from your hard disk by clicking "Load DVD" or "Load IFO File".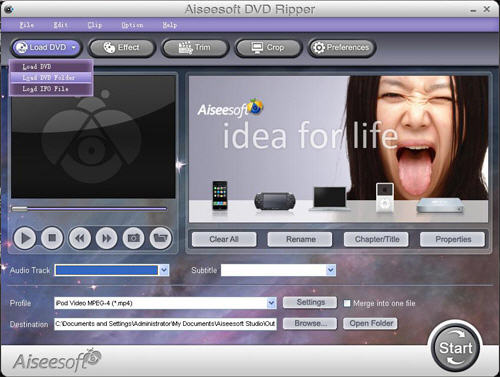 Step 2. This software can convert DVD to AVI and even more various video formats such as MPEG-4, WMV, FLV, 3GP, VOB, etc. Click the "Profile" drop down list to select a format.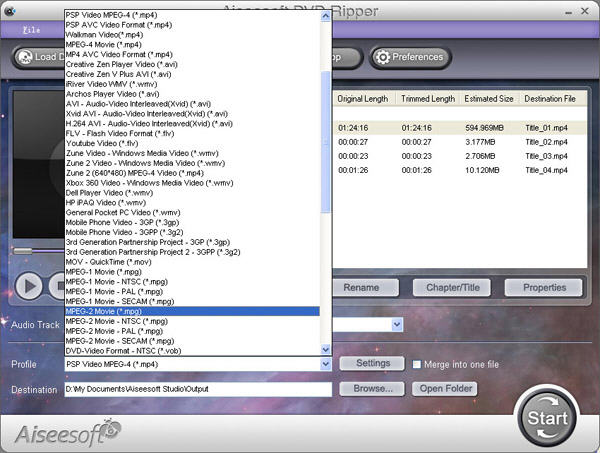 Note: If you don't know much about mobile players, just select a format according to the name of your mobile player. For example, if you want to copy DVD to iPhone, just select "iPhone Video MPEG-4 (*.mp4)", and the default setting works great. If you want to customize the output video, you can click the "Settings" button next to the profile to open the Settings window and set video resolution, frame rate, bitrate, encoder, etc. See the figure below: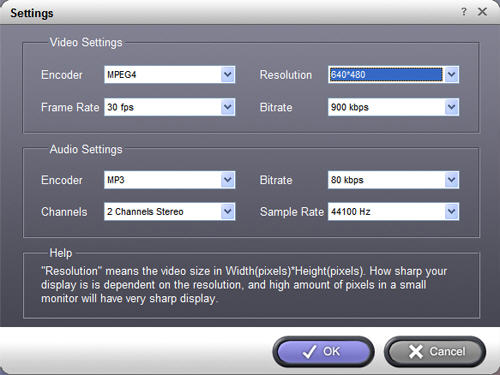 Step4. Regular DVD movies usually have several subtitles such as English, French, German, etc. You can select one you prefer. You can also delete the subtitle by selecting "No Subtitle". Selecting Audio is the same.





After the above steps, click "Start" to start conversion.





Related Article and Guides:
How to Convert FLV to AVI Format
How to put video on iPod
How to rip DVD to iPod
How to Convert DVD Movies to iPod Format
How to convert AVI to iPod
5 Tips to Make Successful Video Conversion
How to convert WMA to MP3
How to Convert DVD Movies to iPod Format
How to convert DVD to Treo?
How to Organize Your iPod?
How to Copy Music from iPod to the Computer?
How to Make an iPod Cover?
How to Record on an iPod for Free?
How to convert M4P files from Apple's iTunes store that are DRM protected to MP3.
How to Rip DVD Movie to iPod Video Format
How to convert DRM video clips like WMA, M4P, M4B, M4V, iTunes files
Guide to Record LP to CD and Record Tape to CD
How do I rip vinyl albums to my PC computer, CD, MP3 or iTunes/iPod?
M4P Converter Tutorials - Convert M4P to MP3, M4P to AAC, M4P to WMA
M4B Converter Tutorials - Convert M4B to MP3
How to rip DVD movie to Zune video format and the easy way to put DVD on Zune.
Itunes to MP3 Converter - Convert Itunes to MP3
How to Convert and Copy DVD Movies to PSP