Water in Fire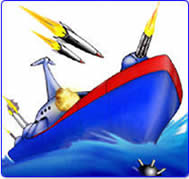 Your super-battleship with powerful cannons has been attacked by enemy aircraft. Destroy the enemy before they destroy your ship in this arcade-style game reminiscent of the classic Missile Command. Defend your ship with guns, missiles, and other weapons airlifted to you by friendly forces. But stay away from the rain of fire from the sky, or your ship is as good as sunk.





Software Information
System Requirements
Genre:
Action

Windows 98/Me/NT 4.0/2000/XP
At least 300 MHz processor
DirectX 7 or later
Video Card 4Mb or more
Compatible DirectX Sound Card

File Size:
3.22 MB
License:
Free to try, $7.95 to buy
Rating :
Registration gives you:
Full set of 25 levels available (include 5 trial levels).
You will be able use all SuperGuns.
A new kinds of Enemy Aircraft will appear and new modern types of arming.
Nag screen will disappear.
More Screenshots - Click each image to enlarge!