ConceptDraw Project for Mac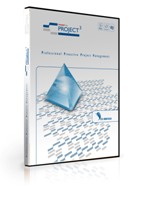 ConceptDraw PROJECT is a comprehensive tool for project planning and resource management. ConceptDraw PROJECT gives you visibility into all essential elements involved in your project and gives you the control you need to oversee resources and budget.
ConceptDraw Project 3 is a Professional Dynamic Project Management program, designed to help successfully plan and keep track of any number of projects simultaneously. Working in business means there's often a need to work on several projects at the same time, each with a different focus and limited resources. With the help of ConceptDraw Project 3 it's easy to manage the resources being shared by different projects, as well as create linkages between them. Various projects are managed from a single workspace, giving the freedom to plan effectively, no matter how complex or large scale a project needs are. Project reporting system generates comprehensive reports about project activities, cash flow and assignments. Compatibility with Microsoft Project allows to exchange project data with Microsoft Project users.




Software Information
System Requirements
Version:
3.0

Mac OS X 10.4.10 or later
CPU: G4 or higher
RAM: 1024 Mb
HDD: 650 Mb
DVD-ROM (DVD install)

License:
Free to try, $199.00 to buy
File Size:
219 MB
ScreenShot:
View ScreenShot
Rating:
ConceptDraw Project for Mac Key features:
Plan and track project tasks, resources and costs
Multi Project Workspace
Multi Project Workspace is extremely helpful to project managers when managing several projects to join several projects into one master project making all projects easier to manage because of the one vantage point. The Multi Project Workspace allows you to embed one project into another project with the entire task dependencies preserved along with the synchronization of any changes made in any associated document. In addition it is easy to quickly establish task dependences between tasks located in different projects.
Project view
Project view is an extremely helpful and powerful mode for multi-project planning. Project view allows you to control the list of projects, and assists the project manager by giving them flexibility when they are required to add, delete or edit projects
Gantt Chart view
Gantt Chart view is a graphical representation of a project that allows one to allocate tasks, assign resources and overview the project timeline in a simple bar chart format that can be easily understood by anyone.
Resource Sheet view
Resource Sheet view contains the complete set of information for all resources (names, types, costs, etc.), and allows you to manage these resources over one or many projects.
Resource Usage view
Resource Usage view displays resource information regarding tasks assigned to each resource in all of the defined projects. The Resource Usage view allows you to plan and manage the contracting of human resources, which are assigned to the different defined tasks in each project. This is a powerful view that gives you better control of your resources.
Network Diagram analysis or PERT view
Network Diagram analysis or PERT view is used to analyze the inter-relationships between tasks and to define the dependencies of each task. While laying out a Network Diagram you can analyze the logic behind the task allocation and identify down time.
Critical Path Management (CPM)
Critical Path analysis is used in conjunction with network analysis to identify the tasks that are critical in determining the overall duration of a project. You can use Critical Path management to supervise the progress of a project's goals by setting task priorities and effectively allocating available resources.
Powerful Reporting System
The Report Wizard will help you generate comprehensive reports on project activities, cash flow and assignments. You can easily save your reports in any format that meets your purposes: HTML reports - to share information with stakeholders via Internet; Excel format - to use project data for accounting systems; RTF reports - to use in required documents and reports.
Customize and adjust workspace for smart work
Smart Multi-Selection
Smart multi-selection permits users to manipulate several tasks at once, this dynamically speeds up the project planning process. Select multiple tasks, resources or projects and manipulate them using Drag and Drop, floating dialog or Copy and Paste.
Information Sorting
Task, project and resource sorting is essential for quick navigation in a project. Task sorting is the fastest way to find a desired resource or to group tasks based on their cost, date or state of completion.
Filters Toolset
A powerful filter wizard allows you to create simple or complex filters based on a set of user-defined conditions. You can apply filters to tasks, resources and even projects to hide all unnecessary information and focus on desired results and tasks.
Timescale Control
The keyboard and mouse buttons combination 'Ctrl-Wheel-Scroll'- allows you to do a 'time-zoom' It permits you to change the timescale in any manner that your project requires.
Columns Customization
A wide set of features provides user flexibility in designing the workspace, you can easy modify columns with Column Customization Dialogue capability, and hide unused columns.
Organize effective environment of project communications
Capture Slides
Create MS PowerPoint presentations for project review sessions and team meetings. Choose representative data manually, creating and organizing slides directly in ConceptDraw PROJECT and then save the result as MS PowerPoint file.
Microsoft Project compatibility
ConceptDraw PROJECT is compatible with Microsoft Project gives you the ability to exchange files with users of Microsoft Project and other project management applications, which support the Microsoft Project XML file format.
Export to PDF
Use PDF export to create compact platform-independent documents that contain project schedule or resource allocations and can be freely viewed on any computer.
Cross-Platform Capability
ConceptDraw PROJECT supports both Macintosh and Windows, all documents generated by ConceptDraw PROJECT can be freely exchanged between the platforms.
RELATED SOFTWARE DOWNLOADS FOR ConceptDraw Project for Mac