AutoSound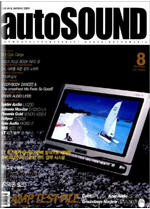 Autosound is a simple free player, the WUTG editor companion.
Simple multi-screen multi-lyrics player for MP3, Ogg and WMA Your child may use it before being able to read. All your family will love to sing old songs, even those forgoten long ago. Reads ID3v1, ID3v2, Lyrics3 and uses WUTG tag system. WUTG tag system allows syncronized multiple lyrics and pictures allowing multiple translations of title and lyrics. Partially reads ID3v2 and Lyrics3 tags. Shows WUTG and Lyrics3 lyrics. Displays mixed languages such as Arabic, Chinese, Indi, Thai, Russian, ... You may select one of the available languages for titles and lyrics.

Download Now 538 KB
Software Information
System Requirements
Version:
1.1.4

Windows 8/7/XP/Vista
512 MB RAM
VGA 800x600x8 bit,
.NET framework v1.1.

File Size:
538 KB
License:
Freeware
Rating :
Main Features of AutoSound :
Plays MP3, Ogg Vorbis and WMA audio files.
Shows up to 4 lyrics in full screen, 2 or 3 in the mini screen.
You may choose the lyrics and titles language.
Supports WUTG, ID3v1, Lyrics3 and ID3v2 tags.
Partially reads ID3v2 and Lyrics3 tags. Shows WUTG and Lyrics3 lyrics.
Displays text using: Arabic, Chinese, Cyrillic, European scripts, Japanese, Korean, Thai, etc.
Start playing methods
Right click an audio folder in the Windows Explorer and select WUTG play.
Use the command line to specify the audio folder.
Place the player exe file and the dll files in an audio folder and run the program from that folder.
Place the player exe file, the dll files and the autorun.inf file in the root of a CD or DVD containing audio files.

The autorun.inf contents is:
[autorun]
OPEN=AutoSound.exe
ICON=AutoSound.exe,0
This CD or DVD will be automatically played.
Special keys

On the small window
Left and right arrow keys controls the audio volume.
Enter plays the marked title.
F3 find again. On the full screen form.
Escape or Enter quits.
Space pause/continue.
Arrow keys change the layout (picture position, if any).
Z key toggles Zoom of lyrics pictures.
Mouse actions

On the title/lyrics display
Double click toggles full screen mode.
Right click brings the preferences menu. On the progress indicator.
Click changes the play position. On the title list.
Double click plays a file.
Right click brings the find menu.
Clicking the mouse wheel button changes the wheel scroll speed.
Limitations
Variable bir rate (VBR) will not show the correct time.
No drag and drop is supported.
No multiple drives are supported.
Slow computers may not play correctly.
RELATED SOFTWARE DOWNLOADS FOR AUTOSOUND