Tracc Invoice Entry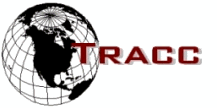 The complete Windows-based accounting solution for American and Canadian travel agencies.
A highly-featured front/back room accounting system with a fully integrated AR, AP, PR, GL that automatically updates all ledgers with invoice entry.
Create itineraries, vouchers, supplier remittances, ARC/BSP reports, corporate/group summaries. Calculate independent agent commissions. Email clients and suppliers from within the program.
Produce invoices and checks in base and foreign currencies. Network-ready optionally available to link up to 5 work stations.
Financial statements display previous year, current year, and future business. Calculates sales per passenger, sales per invoice, cost per invoice, commissions by supplier class, sales per passenger.



Download Trial 2.85 MB
Software Information
System Requirements
Version:
New Version

Windows 98/Me/NT/2000/XP
Pentium II CPU
64 MB RAM

File Size:
2.85 MB
License:
Free to try, $595.00 to buy
Screenshot:
View Screenshot
Rating:
More Screenshot


Click image to enlarge!
Key Features:
Invoicing, Client and Supplier Services:


Enter up to six supplier details per invoice. Allows posting mixed cash-credit card payments directly on invoice form. Automatically converts from foreign to base currency.
Simplified entry and editing. Calculates commissions, agent commissions, discounts and sales tax (GST). Post up to 100 service fees for selection and automatic entry.
Automatically updates all ledgers and subledgers without additional posting. Supplier classifications allocate entries to ARC/BSP or check register. Supplier payments may be grouped or processed individually. Over and underpayments are supported.
Advise suppliers with remittance notifications via email.
Prepare itineraries for cruise, group travel, car and hotel rental. Invoices, itineraries, hotel and car rental vouchers may be prepared and emailed directly to clients and suppliers. Automatic transfer from voucher to miscellaneous income register for follow-up on expected commissions.
Access client preferences directly from the invoice screen for seat selection, hotel and car rental memberships, passport number, birth date, miscellaneous notes.
Communicate with clients via email. Send invoices, itineraries, promotional information or trip details.
Print corporate/group travel summaries for any period showing discounts, sales tax (for refunds), passengers and destinations.
Operations, Administration and Reporting:


Maintains records and accrues commission payables for any number of independent agents. Invoices may be accumulated under agents' records or allocated by sales number. Payments may be made for any period based on invoice or travel dates. Displays and prints summaries by agent.
Full payroll function includes required deductions and benefits with automatic payroll remittance for any period. Summarizes and displays U.S. Medicare, Social Security, Withholding and FUTA or Canadian UIC, CPP and taxes for the periods selected. Prints cheques.
Networking for up to 5 stations available. Separate ledgers and journals for each station provide a method of identifying transactions and business generated. May be consolidated for any period.
Automatic summary of sales tax/GST remittance for any period.
Miscellaneous income register allows entry of potential commissions from suppliers for followup. Postings made only on receipt of payment. Automatic inclusion directly from voucher register.
Displays/Prints ARC/BSP cash and credit card transactions for any period for bank submission.
Automatically clears small receivables and payables balances.
Displays/Prints client listings with YTD travel purchases, cash or credit card payments detail by invoice.
Invoice listing and printout includes sales, outstanding receivables, payments to suppliers, commissions, sales taxes.
Invoice aging reports outstanding receivables for 10-20-30, 20-40-60, or 30,60,90 day periods.
Supplier YTD purchase summaries and outstanding payables by supplier, items paid and cheques issued.
Context-sensitive help screens and help tips on each form. Handy backup function to storage devices.
Financial Functions, Statistics and Reports:


Automatically generates ledger accounts required for program operation. Provision is made for up to 900 accounts and sub-accounts.
Balance sheet and income statement provide current and previous year's data. The amount of future business is also included with cash received, receivables, payables, sales and supplier costs. Income statement displays average sales per invoice, average expenses per invoice and number of invoices and cancelled invoices processed.
Provides general journal and ledger transaction detail.
Bank deposit summaries and reconciliation. Use of Holding and Deposit accounts simplify the identification of program generated transactions and actual deposits/withdrawals.
Displays/Prints sales, commissions, commission percentage by supplier classification. Includes average sales per passenger by class and total.