Ptracker - Mobile Phone Tracking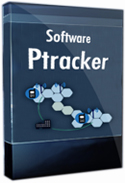 PTracker is an powerful mobile phone tracking solution for personal. It is running on Android OS Devices and installed hidden on cell phone. When you complete the installation of this program, you can log into the system link: p.plocator.net and begin tracking the cell phone on your mobile. Then you can track all data you need: Call Log, Call Recording, Location History, Location RealTime, Surround Video Recording, Surround Audio Recording, Live Video Spy, Live Audio Spy.
It has two modes, the online mode and offline mode. When cellphone has available network connection, it was online mode; When cellphone has no network connection, it was offline mode. With this mode, the monitor will no doubt when the objects's moving to place where has no network connection. And in this mode, cellphone will auto save every data to sd card and will send to server when cellphone network 's available. Both of the modes were useful and effective!
Software Information
System Requirements
Version:
1.6.1

Android os 2.2 or later
512 MB physical RAM or above

File Size:
1.89 MB
License:
Free to try, $15.00 to buy
Screenshot:
View Screenshot
Rating :
Some Key Features of Ptracker - Mobile Phone Tracking :
Route History
Review the migration route of the phone in the past-time option. That helps you to review the swim lanes moved the target phone, stay in that place for how long, to bring peace of mind while you work even when traveling away from home.
Localizing Object
This function help you localize are for object to be monitored. When object move in or move out of the are where you localized, system will has send message to you via: mail, yahoo, skype
Location Tracking
Use the navigation software you can Ptracker phone spy location phone that you have installed. Helps you always check the exact location of the phone at that location where the results are displayed on the map
GPS Report
Report gps similar to revisit the roadmap report but allow you to make the form look printable reports
Ptracker ' intergrated by a C&C system (Control And Command)
In addition to tracking users Ptracker also integrate the system C & C (command and control). With the current version of C & C Ptracker supported in the main function
Capture Image Remotely
With this feature, the monitor just ordered the server is able to capture image of the camera arround cellphone installed Ptracker.
Call Recording And Log
This is a function that allows users on the server just ordered (1 click or 1 sms) that can take the whole call history on the phone installation services Ptracker
AddressBook Tracking
With this feature, the monitor just ordered on the server (1 click or 1 sms) that can retrieve all your contacts on your phone service installation Ptracker
Sms Log
This is a function that allows users to simply just ordered on the server (1 click or 1 sms) that can get the entire message to / on the telephone service installation Ptracker
Recording Surround
With this feature, the monitor just ordered on the server is the sound around the phone which will be recorded that this subject did not know. Then these audio files will be transmitted straight to the surveillance system monitoring can listen to any time they want.
Film Remotely
With this feature, the monitor on the server just ordered the circumstances surrounding the phone around it will be recorded that the audience did not know. Then the video file will be passed straight to the surveillance system monitoring can be viewed at any time they want.
LiveAudio Spy
This is a function that allows users to simply click Tags 1 sms 1 can be immediately heard the sound all around phone service is installed Ptracker
Live Video Spy
These functions allow the user just clicks 1 or 1 sms can be heard immediately see the entire sound around are installing phone service Ptracker
RELATED SOFTWARE DOWNLOADS FOR Ptracker - Mobile Phone Tracking