How to Recover Deleted Photos from Memory Card?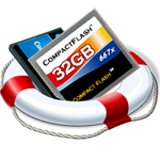 Did you delete your photos from your memory card accidentally? Did you format your memory card and format all photos because of pressing the "Format All" button by accident? A lot of people come across the problem. In fact, deleted pictures are not truly removed. Deleted photos are still hidden in the memory card. You can use third party photo recovery software to recover deleted photos! Do not need to turn to professional data recovery company for help. However, there is a prerequisite that you have not taken new photos and new photos are not written to the memory card after the deletion. You need to connect the memory card through a card reader or connect your camera directly to your computer.
How to recover deleted photos? The article is to teach you some skills and you will be able to recover deleted photos easily.
Preparing:
A reliable memory card recovery software.
A card reader (optional).
A Windows or Mac machine.
A memory card recovery software determine the success or not in the recovery. There are many recovery software in the market, but not all software are reliable and easy to use. Each has its own characteristics and weaknesses. How to choose right software is very important and becomes a key problem. To reduce your troubles, here I will introduce a simple and reliable software named CF Card Recovery Software. You can restore both the normal picture format and RAW format. Just a few simple steps and you can recover your deleted or lost photos from your memory card instantaneously.
Here are some tips to ensure recover photos in your memory cards.
Take out your memory card from your media device carefully, and then connect to your card reader or SD card slot on your computer.


If you are using a laptop, please make sure your computer has enough power to avoid low power.


Do not attempt to use any software to repair your memory card.


Do not save the recovered photos to the same memory card, Remember to save them on your computer or other storage devices.
Here is a step-by-step guide to help you use the software to get your deleted photos back.
Step 1: Install the software on your computer. Install the Mac version if you are using an Apple computer or install the Windows version if you are using a Windows computer. Note that the interface and usage of the Mac version and the windows version are exactly the same.
Download the free trial version below now:
Step 2: Connect your camera to your computer, or plug your memory card into your computer's card reader. After the installation, start the CF Card Recovery Software. Select the memory card or other device where you need to perform the recovery from the drive list on the software. Then select the format you need to recover photos or select 'all file types'. It will recover all deleted files, including photos, music, documents, videos etc.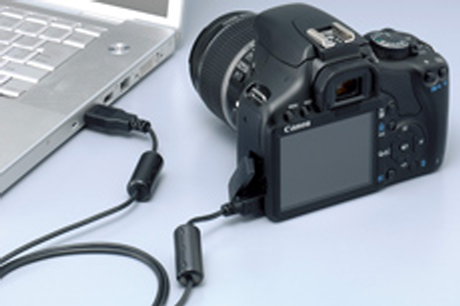 Step 3: Click the "Options" button on the upper-left corner, and choose where to save the files. Note that the recovered data can not be saved to your memory card. Because the recovered data will overwrite your previous deleted files and reduce the success of the photo recovery. You'd better to store them in the computer hard drive or another external drive.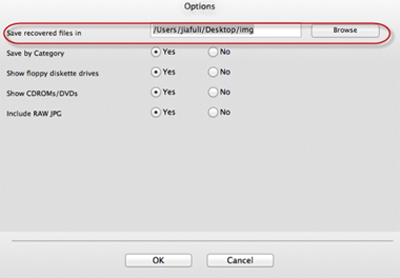 Step 4: Select the 'Start Scan' button to full scan your memory card. Then you can see that the images names are displayed in the list. During the scan, you can preview the photos. and your photos and files will be automatically saved in the specified location.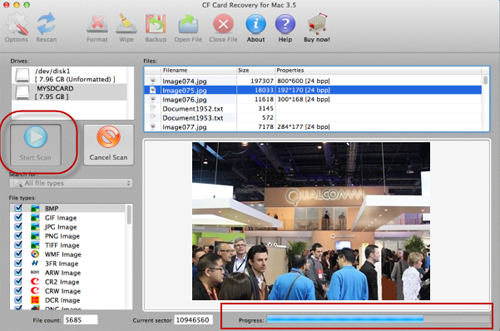 Step 5: Once the scan is complete, the software will pop up a tooltip of 'Recovery Finished'. Now you can view recovered photos in the specified location.


Related Article and Guides:
How to Recover Photos from Micro SD Card ?
How to Recover Files from USB Flash Drive on Mac ?
How do I Recover Deleted Files and Folders?
How to recover SanDisk files with SanDisk Data Recovery?
How do I recover lost files and folders?
How to recover files from EXT2/EXT3 Drive?
How do I Recover deleted, missing or lost Logical Drives?
How do I recover files from formatted hard drives?
How do I recover fdisked drives?
How do I recover lost files from re-partitioned hard drive(s)?
How do I recover hard disks involving Scandisk and Chkdsk error?
How do I recover files from Raw Hard Drive?
Recover files from dynamic-disk in Windows?