Solo-Works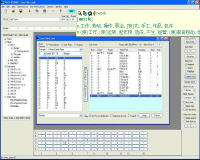 Create innovative melodies, solos, and licks fast & easy!
Solo-Works is a MIDI music software application designed for musicians who compose, perform, teach, and make electronic music. It enables users to make unique sounding melodies, compositional ideas, and solo-parts that can be incorporated into a musician's performance and style.
With Solo-Works, you make Note Sources, build and edit Solo Works, while maintaining your Solo Works Library. Solo-Works is easy to use because it automates much of the manual process that musicians are already familiar with when they create solos, licks, or melodies.
And with Solo-Works, you will explore and try new things that you may not think of or do on your instrument. Most of all, Solo-Works is simply fun to use.




Software Information
System Requirements
Version:
1.0.0

Windows XP/2000/NT/Me/98
Minimun 24 Megabytes of RAM
Sound Card + Speakers

License:
Free to try, $24.95 to buy
Download Size:
2.14 MB
Screenshot:
View Screenshot
Rating :
Product Features and Details:
make complex solos, licks, and melodies quickly as your Solo Work from a Note Source.
Create and maintain several different Note Sources (several samples included).
Use separately, or combine Note Parts and Solo Parts, to make your Solo Work.
Use your favorite rhythm tracks while building a Solo Work.
Share your Userfile.xml file(s) with other users.Your Userfile.xml contains your Note Sources, Solo Parts Library, and Solo Works Library for example.
Rapidly select and play thru several melodic possibilities while creating a Solo Work
Create and maintain lists of permutations of combinations of notes as one type of note-source
Single note entry for selected rhythm when creating or editing a Solo Work.
a. The selected root, chord, and scale are captured on entry as well.
b. Create and save Solo Parts from your Solo Work to the Solo Parts Library.
c. Solo Parts by default are transposed to all octaves and to the selected key when retrieved from the Solo Parts Library.
d. Add rests for a selected value at the click of a button to your Solo Work.

Filters provide control in displaying a Note Source.
a. Select a particular Note Source by list name or from the Solo Parts Library.
b. Filter Note Parts or Solo Parts for a selected scale and root by clicking a scale tone that is displayed on the guitar fingerboard or piano keyboard.
c. Filter Note Parts as Ascending, Descending, or exclude both Ascending and Descending from the selected Note Source.

Step Note Parts or Solo Parts thru the selected scale to hear and use related melodic possibilities
Create and Build your Solo Work with synchronized rhythm tracks.
a. Hear the next selected Note Part or Solo Part with synchronized rhythm tracks before appending it to your Solo Work. This way you can find and use a Note Part or Solo Part from your Note Source that sounds best with what the rhythm tracks are playing.

Expand and Collapse selected Solo Parts.
a. You control how many notes a solo part contains
b. Edit melody-parts using single, multiple, and non-contiguous selection
c. Allows you to quickly edit any part of your Solo Work.

Transpose, as well as copy and paste selected Solo Parts.
Display the order of notes on keyboard for a selected Solo Part.
a. This feature allows you to quickly step through any solo, lick, or melody to see, hear, and relate the note grouping to your instrument keyboard or guitar finger board.

Easily create and maintain a library of solos, licks and melodies as well as a library of your favorite Solo Parts.
RELATED SOFTWARE DOWNLOADS FOR SOLO-WORKS