BurnTec HexEditor & File Printer is a small Win 98/NT/2000/ME utility that makes it simple to load, save and print Binary, Intel Hex and Motorola files. This utility is ideal if you want to view and print files with the address and checksum information removed.
To select an area of the file to print simply highlight an area as shown and/or enter the start and end address.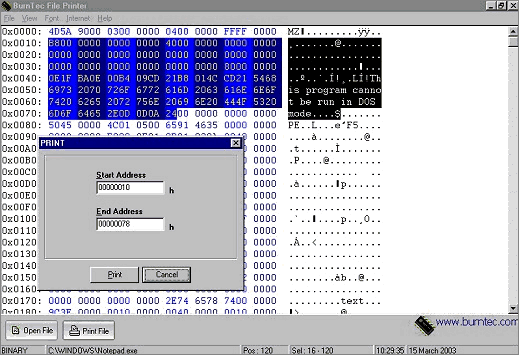 Save in Binary, Intel Hex or Motorola format.
File Examine with full file information.