Vibrant Communicator ActiveX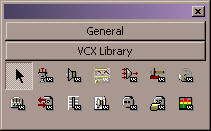 Vibrant Communicator ActiveX (VCX) library is a set of ActiveX controls designed for developers of audio streaming projects, such as voice chat, web chat, multi-streaming and similar applications. VCX library provides real-time, low latency multi-client audio streaming over TCP/IP networks. It includes efficient components for sound recording, playback, encoding, decoding, mixing, resampling, reading and writing wave files, and volume controls access. It also provides TCP/IP server and client components for peer-to-peer, multi-user and broadcasting audio communications.




Software Information
System Requirements
Version:
3.0
File Size:
1.86 MB
License:
Free to try, $39.90 to buy
Rating:
Click image to enlarge!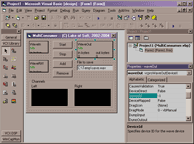 Key Features of Vibrant Communicator ActiveX :
Few lines of code for advanced applications.
Low latency real-time audio processing with compression support.
Peer-to-peer, broadcast and one-to-many communications.
Read, create, write and stream wave files stored on disk.
Easy to use components for accessing system mixer and volume controls.
Simple FFT display control makes your applications bright and attractive.
COM-based technology increases your productivity and reduces development time.
Some technical details
ACM (Audio Compression Manager)--standard Windows component installed by default on all multimedia computers--is used for audio encoding. VCX library does not use or require DirectX.

UDP and TCP sockets are supported. Broadcast streaming is based on UDP sockets and suitable for LAN applications only.

A bandwidth of about 2 KB/sec is required for typical peer-to-peer voice chat application, which makes VCX library compatible with most 33.3 kbps modems.

Read more detailed information about VCX library in readme document, or browse the online documentation.