Editor's Picks

WinMPG Video Converter
The world-class quality video conversion software and a complete solution for video file conversion. It supports almost all media file formats.

Flash DVD Ripper
is a DVD converter software for converting DVD to MPEG, AVI, VCD, SVCD. You can use the software to convert DVD to MPEG-1 or MPEG-2.

ChequeMaker Pro
Cheque preparation made easy with Cheque Maker. This tool enables you to print your cheque with your existing inkjet/laser printers.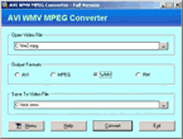 AVI WMV MPEG Converter
is a video converter software for converting AVI, MPEG, WMV from one format to another. It can also convert AVI, MPEG, WMV to RM. It supports MPEG-1 and MPEG-2.

Sitemap Writer Pro
A professional xml sitemap maker program for Windows. With this program you can automatically generate sitemaps for your websites.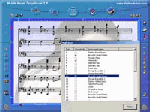 Mobile Music Polyphonic
is a polyphonic ringtone composition and converting software. It can convert your favorite MIDI music to mobile phone ringtone.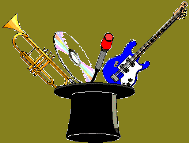 IntelliScore Polyphonic 6.2
can convert WAV to MIDI, MP3 to MIDI, and CD to MIDI and helps figure out the notes, chord names, and key for you.

Audio & Data Music CD Burner 1.40
create your own custom audio CD compilations from MP3 and WAV files that can be played in any standard home or car stereo and portable CD player.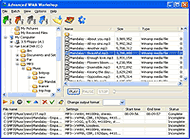 Advanced WMA Workshop v2.01
converter WMA to MP3, WMA to OGG Vorbis, WMA to OGG Vorbis, WMA to WMA 9, MP3 to WMA 9, MP3 to OGG Vorbis, MP3 to WAV PCM, MP3 to MP3, etc...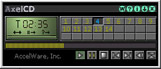 AxelCD
is a CD Player with slick-looking GUI and various visual effects. You can jump to the next track, repeat a track, and maybe a couple of other tricks.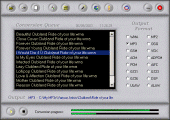 Audio Converter 4.0
select between any of the following formats:- mp1, mp2, mp3, wma, wav, avi video. and batch convert them.

WebMail Spy
can record and store ALL web-based e-mail messages sent and received, as well as all POP3/SMTP E-Mail, and America Online e-mail!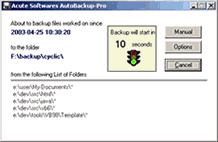 Autobackup-PRO 2.2
is an addition to it - at the end (or start) of each day/week it looks in the list of directories you specify and makes a backup copy of any files modified in that week to a separate directory.
007 DVD Copy
is a software to backup your precious DVD Video Disk to DVDRW disk without any quality loss. It can copy any DVD video on to your DVD disc without loss of content or quality.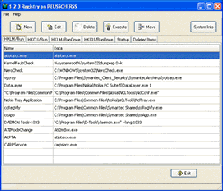 123 Registry
is for users who want to see what starts up at Machine Startup. The program monitors and administers the Registry and startup folder via the Users input.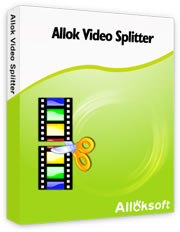 Allok Video Splitter
is a powerful tool to split, cut or trim a large AVI, DivX, MPEG, VOB, DAT, ASF/WMV file into smaller clips in various format.

Arcade Lines
is an extremely addictive puzzle game. Arcade Lines is played on a board that fills with multi-colored pieces as the game progresses.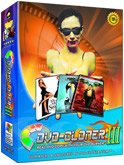 DVD Cloner IV
is a real DVD movie cloner, allows you to create easily copies of your DVD movies, decoding CSS and region code completely.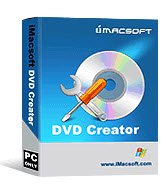 DVD Creator
is a powerful DVD creating software that can convert almost all kinds of video formats to DVD and burn it on DVD disc.

Gem Zone
destroy gems to create rows of three in this original and addictive puzzle game with calm pleasant music. You can play two game types: Normal and Timed.
Page: << Previous | 1 | 2 | 3 | next >>